WSV - Welcome
Bringing volleyball to Weymouth on Wednesdays
This website is for "Weymouth Social Volleyball"
WSV - Achieving sport with pandemic precautions!
WSV's delayed 2020 season and 2021 season combined.
It is a little "different" due to COVID-19, but the organisers are doing their best to bring competitive volleyball to as many as possible.
We welcome teams and players of any standard.
More friendly competitive volleyball is here...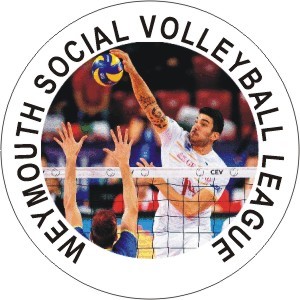 If you are interested in becoming a partner please
contact us
About WSV
We provide a COVID-19 friendly place where players of all standards can enjoy volleyball in a social atmosphere with friendly competition.
Latest Information

WSV – More Time, More Value
Thanks to all the teams joining the WSV this season. It is already proving to be an exciting challenge.
As you will have seen, although we are constrained by our pandemic procedures, we have managed to fit in more time for skills training and warm up this year. However, the cost of £220 per team has changed only slightly so overall this is excellent value for money. This equates to 78p per hour each member for a full team of players. Outstanding value for any kind of participatory sport.
Nev handles our finances and generously pay for the whole league at the start of the season to ensure the best discount from the Sort Centre. Please see him next week with you teams contribution. Thank you…

WSV – Two Years in One Season
As a result of loosing last year to the pandemic the decision has been made to run a WSV20 (Just like the 2020 Olympics were in '21) over a period of 10 week leading up to Christmas. We will then run a second league, WSV21 from January onwards. This will give the Division 2 sides the opportunity to play well and gain promotion to Division 1 within this season. Of course, it will also mean relegation for one of the Division 1 sides so no slacking there either!!!
This means the teams of each division will only have 2 phases (everyone playing everyone once) and so it has been decided to implement the WSV, tried and tested, Handicap System straight away. Your score sheets, from now, will show the points to be added to the lower team at the start of each set.
In this will ensure competitive volleyball throughout both seasons and encourage weaker teams to stay the course and keep trying no matter the difference in skill levels.

WSV – Great Start
What a great start to the WSV20 League. The standard has again increased noticeably and the all teams from last year will have their work cut out to even maintain their position.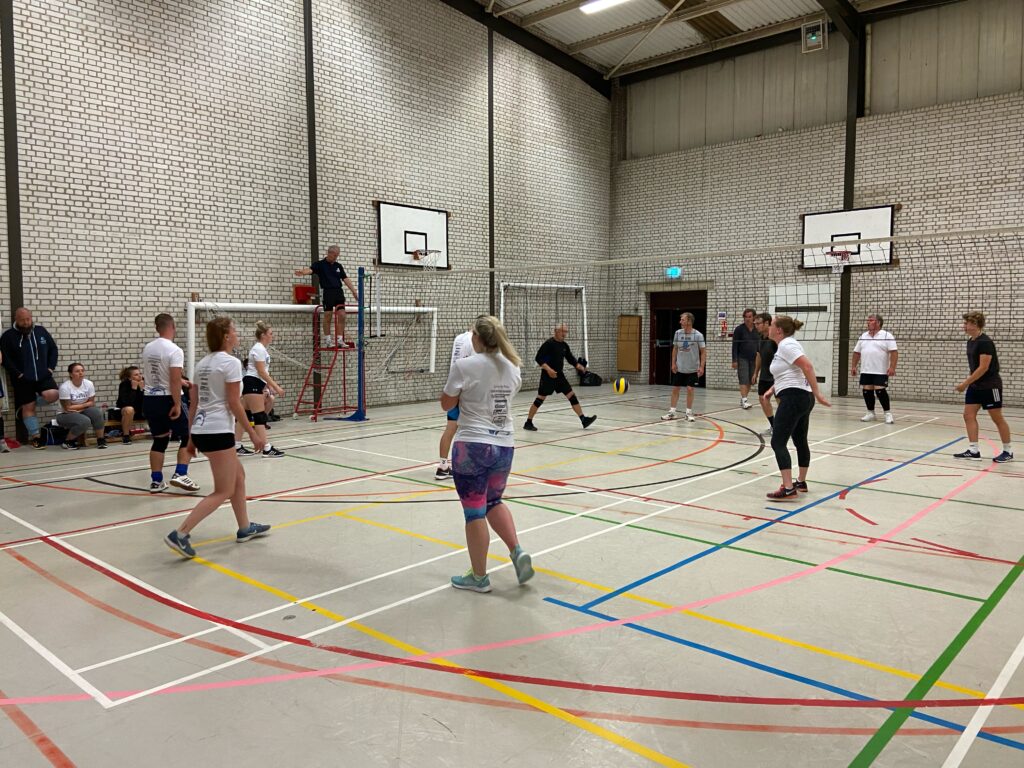 We are very please to welcome the new teams and hope we can provide everyone with a highly competitive year.
A lot of focus this year have gone into scheduling the fixtures. Care has been taken to ensure our junior team can complete their fixture without compromising their school work the next day. This means the rest of us will need to accept late matches and a little more refereeing duties to compensate but I am sure you will all agree that after the disruption of last year their academic studies have a very high priority.
Please take a careful look again at the Fixtures for next week as they have had to change again to achieve the above.