WSV - Welcome
Bringing volleyball to Weymouth on Wednesdays
This website is for "Weymouth Social Volleyball"
WSV - One week to go to the 22/23 Season!
WSV's 22/23 Season will return to normal with a single league followed by an Open Tournament to bring competitive volleyball to as many as possible.
We welcome teams and players of any standard.
URGENT - Team Application - Places are going fast…. See below.
We have secured even more court time this year to allow more play for everyone.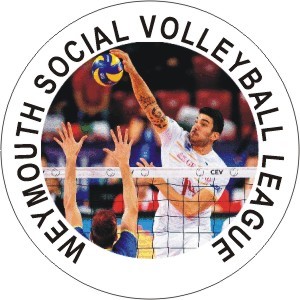 If you are interested in becoming a partner please
contact us
About WSV
We provide a COVID-19 friendly place where players of all standards can enjoy volleyball in a social atmosphere with friendly competition.
Latest Information

WSV – Match Timings
6.30 pm - 1st Group of Games - Practice / Skills / Training for Teams in 1stGames
6.50 pm - Start of 1st  Games - 3 sets of 20 mins
8.00 pm - 2nd Group of Games - Practice / Skills / Training for Teams in 2ndGames
8.15 pm - Start of 2nd Games - 3 sets of 20 mins
9.20 pm - Open Practice - Practice / Skills / Training - Optional for all Teams and Players