WSV - Welcome
Bringing volleyball to Weymouth on Wednesdays
This website is for "Weymouth Social Volleyball"
WSV - Temporary CANCELLATION for latest COVID-19 restrictions!
WSV's 5th season is being developed in this ever changing environment.
It may well be a quite little "different" due to COVID-19, but the organisers will Do there best to bring lots of fun volleyball to as many as possible.
We welcome teams and players of any standard.
More friendly competitive volleyball is on its way...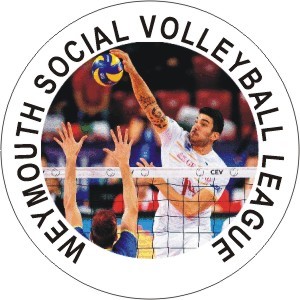 Our Partners: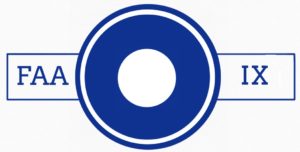 If you are interested in becoming a partner please contact us
About WSV
We are aiming to provide a COVID-19 friendly place where players of all standards can enjoy volleyball in a social atmosphere with friendly competition.
Latest Developments...

WSV – Temporary CANCELLATION
The new measures to combat COVID-19 announced by the Government today come into effect on Thursday. However, the organisers have taken the ethical decision to CANCEL this Wednesday (23 Sep 20).
Although we had a clear way ahead under the previous rules, the current WSV COVID-19 Policies are not sufficient within these new restrictions.
Be assured we are working hard to make volleyball available to all our loyal players and we are keeping the situation under constant review. Please keep a watch on this web site and we will bring news of any developments just as soon as we have a clear way ahead.
Thank you for your patience during this difficult time.

WSV – League Format – URGENT
League Structure
Due to COVID-19 and the implementation of the WSV COVID-19 Policies, we are looking closely at the League Format. We want to maximise court time for all players and are reviewing how we run teh league to achieve this.
The success of the impromptu Four-Man Team Tournament last Wednesday (16th Sep) has made us consider small team sizes. Some teams are already considering submitting two teams.
To be able to establish both the league structure and the ranking of teams, next Wednesday (23rd Sep) will be another Four-Man Team tournament.
Enter Your Teams
If you are considering splitting your team please renter your new teams using the Team Application link As soon as possible. We will make every effort to accommodate the teams and create a league structure that allows everyone the chance to play regularly.
It is ESSENTIAL to have a phone number for each and every player of your teams (a collective number is NOT sufficient) to support Track & Trace.

WSV – COVID-19 Policy Update
This is the first amendment of our COVID-19 Policies
In the light of significantly increase infection rates and the Government's Increase restrictions for following changes have been made to the WSV COVID-19 Policies.
To support Track & Trace, Captains are to report their players contact numbers, via the Team Application Form.
A maximum of SEVEN players from each team of 9 players may attend each match.
A maximum of FOUR players from the attending team will play on court during the match.
The remaining THREE players off court must remain spaced by at least 1m on the provided bench and continuously wear masks.
These New policies have been incorporated into the WSV COVID-19 Policies.