About WSV

ABOUT WSV
Aim. Weymouth Social Volleyball (WSV) aims to promote the playing of volleyball through social competition based in the Weymouth area.
Our subsidiary aims are, through the medium of volleyball:
Health. Let people enjoy competition, become fitter, appreciate the values of team work and learn new skills.whilst minimising the potential for spread of viruses
Inclusion. Allow for mixed ability, age and gender to play together.
Training. To create learning sessions to develop skills of the people involved.
Competition. To form separate divisions to allow for equal levels of competition.
League. Develop a league programme with end of season trophies.
Standard: The WSV caters for all standards by the careful application of handicap aimed at giving the raw beginner a fighting chance against the seasoned player. WSV welcomes players of all ages and ability.
Values: WSV believe in good sportsmanship:
Enjoy – Being involved in sport
Respect – Players and Officials
Improve – Skills and fitness
Compete – Strive to do your best, try to win but accept defeat gracefully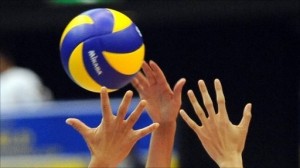 Season: This season will run on WEDNESDAYS from 7 September 2022 to 22 March 2023, as detailed in the 2021/22 Season Dates and Timetable page.
Competitions: We aim to run competitions throughout the season to include:
Practice Night (7 Sep 2021).  At the start of the season the first week is set aside to practice and to draw teams to the league fixtures.  This season we also intend to include:

New Player meet & greet
Procedures Briefing
WSV Policy Changes Brief
League Draw

League (14 Sep 2022 to 15 Mar 2023). Throughout the season the League will run 2 seasons each over two phases.
End of Season Tournament (22 Mar 2023). As the culmination of the season a tournament will be held.
End of Season Presentation Evening (Date TBC). The season concludes with the Presentation Evening for presentation of annual and individual trophies for players of:

Winners Div 1
Winners Div 2
Winners of Open Tournament
Individual trophies for players of winning teams
Most Valued Player
Additional trophies where considered appropriate.
Location: Weymouth College Community Sports Centre
Times: Wednesday evenings between 18:30 and 22:00
Season: 14 Sep 202 – 22 Mar 2022
Cost: £TBC per team
Teams: Teams may apply to join WSV via the Team Application form. Joining the league is subject to WSV organisers approval.
Players: Individual players both experienced and beginners are welcome. Contact the WSV Organisers.
Teams: By limiting teams to 9 players we hope to encourage the maximum court time for everyone.
Structure: The league consists of 2 divisions, each with 6 teams.  During the Season teams will play each other 4 times, of which the latter three occasions will be subject to handicap.  
22/23 Season – League

Two Divisions of 6 teams each
Four Phases 
Handicap applies after the first phase is complete
In preparation for the 23/24 Season, at the end of the 22/23 Season:

1 team is promoted from Div2 to Div 1.
1 team is relegate from Div 1 to Div 2.   

2023 – Open Tournament

All teams
Suitable handicaps will be applied from start

Derived from the league final placing and results.
volleyballweymouth.uk is the Website Identity of Weymouth Social Volleyball (WSV).